Join the Chartered Institute of Arbitrators (CIArb)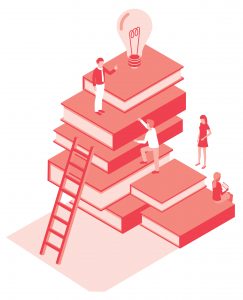 We welcome individuals from all backgrounds who have an interest in Arbitration to join CIArb as members and become part of our growing community of 16,500 professional members and 7500 student members. We have several levels of membership from Student, through to Associate (ACIArb), Member (MCIArb), Fellow (FCIArb) and finally Chartered Arbitrator (C.Arb).
We are based across 149 countries and are supported by an international network of 41 branches, offering local events and training.
CIArb supports our members' career development, enabling them to compete in an ever-changing market. CIArb's network of worldwide branches affords members opportunities to develop their expertise by attending events, sharing news, and engaging on a global level.
We will support your career through our high-quality training and provide you with the knowledge, skills and resources to enable you to be at the forefront of practice excellence.
CIArb is the recognised global and trusted thought leader on ADR, operating in multiple jurisdictions. Through our relationships with international decision makers, ADR stakeholders and global institutions, we raise awareness of the profession to users and businesses, thereby providing more opportunities for our members.
CIArb supports diversity, inclusion and the development of individual expertise irrespective of where the member is based globally.